Are Detox Programs a Scam? Why Should You Do A Detox? Do detox programs work? How should you detox? Should you attempt a cleanse? These are all common questions when people considering embarking on a detoxification program. Before you attempt a detox, you should understand the following:
Toxins are a normal part of life. We have a "toxic load" on a daily basis. Some people have a greater load than others. Detox programs will never work if your load is greater than your ability to remove the toxins, or if your toxic load is not intentionally minimized by healthy lifestyle choices.
This is why most detox programs are a scam. They don't deal with lifestyle and diet changes that are necessary to reduce the overall toxic burden of an individual.
True detoxification happens all the time, if you have a healthy body.
Do before spending a lot of money on expensive detox programs, get your house in order first.
Sleep, eat well, exercise, get sunshine, filter your air and water, and manage your stress.
Your body will thank you for it.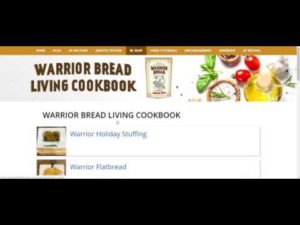 Grab Warrior Bread Here: https://www.glutenfreesociety.org/shop/supplements/warrior-bread-grain-free-bread-mix-presale/ Check out our...