00:00 – can supplementation fail to produce desired results in some people determined to have a deficiency?
01:33 – what should I do with a salivary gland issue?
02:47 – Face blistering from prescription medications.
03:10 – why does drinking water make my mouth and throat dry?
04:00 – is ascorbic acid true Vitamin C?
05:10 – What about curcumin and boswellia?
07:05 – does lead in the gut cause leaky gut?
08:45 – what's your favorite snack to eat?
10:00 – How should I help compressed nerves due to disc herniations from a car accident?
11:29 – Is a positive genetic test for gluten intolerance saying that you are actually allergic to gluten or that you just have the genes for gluten sensitivity?
To connect with Dr. Osborne visit:
Facebook: https://www.facebook.com/DoctorPeterOsborne/
*These statements have not been evaluated by the Food and Drug Administration. This video is not intended to diagnose, treat, cure or prevent any disease. It is strictly intended for educational purposes only. Additionally, this information is not intended to replace the advice of your physician. Dr. Osborne is not a medical doctor. He does not treat or diagnose disease. He offers nutritional support to people seeking an alternative from traditional medicine. Dr. Osborne is licensed with the Pastoral Medical Association.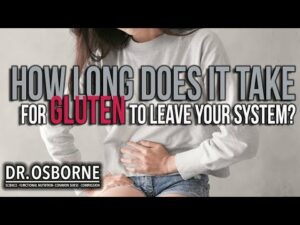 Gluten Shield - specially formulated for those seeking...