Think you might be gluten sensitive? Take the quiz:
https://www.glutenfreesociety.org/gluten-sensitivity-intolerance-self-test/
00:00 – I still have iron deficiency even though everything seems to be "normal". What gives?
02:12 – how do I lower my Lipiprotein a?
03:40 – is fasting the best way to detox?
04:10 – osteonecrosis?
04:30 – when is the best time to supplement – before or after exercise?
05:40 – would you advise to avoid all foods that list vinegar as an ingredient?
06:20 – the gluten "trial by fire".
07:00 – is ethanol to be avoided?
07:34 – is colostrum safe?
08:05 – does an infrared sauna help detox from gluten?
08:45 – Intentionally glutening the gluten sensitive
09:40 – will you get stomach pain with the flush?
10:01 – can ascorbic acid be derived from something other than corn or wheat?
11:10 – do you recommend activated charcoal for gluten exposure?
11:50 – is it true that glucose and vitamin c compete with the same transporter?
13:40 – vitamin C flush for colonoscopy prep?
14:58 – what about those of us that cant fast due to hypoglycemia?
15:25 – antiparasitic formulas for a cleanse?
16:30 – dessicated beef liver for iron?
17:03 – I fasted for 20 days and noticed no effects from the toxins
18:10 – since going grain free I'm craving protein
20:30 – can gluten cause a sinus infection?
21:58 – using modified citrus pectin for a flush?
22:20 – why do I have high ALT liver enzyme despite being gluten free?
23:15 – why do my vitamin D levels not increase with supplementation?
24:20 – what are sources of complete proteins?
25:34 – can you detox from the poke?
27:10 – why is NAC better than L-cysteine?
27:20 – I had a doctor tell me that Vitamin D caused kidney stones
30:00 – my vitamin D levels in August were really low. Should I get them checked again?
31:10 – is fasting recommended for pregnant or menopausal women?
31:24 – can hemp hearts trigger inflammation?
32:10 – is there a shampoo that can help with hair loss?
33:32 – after consuming gluten how do we deal with body aches and pains?
34:50 – when looking at vitamin C products, what hidden ingredients should we look for?
37:00 – is "organic" really organic when grown with unfiltered water?
37:00 – what's your take on mimosa pudica?
38:25 – what causes elevated complement 3a?
38:54 – is fasting dangerous to someone with kidney issues?
39:30 – how do we rebuild tooth enamel via supplements and diet?
40:39 – how do you detoxify hydrogenated fat?
41:20 – is turmeric and coconut oil good as a toothpaste substitute?
42:19 – gluten causes nose bleeding in my kid
43:09 – I run out of energy before the day is over
43:42 – what would cause bone loss in the mouth?
To connect with Dr. Osborne visit:
Facebook: https://www.facebook.com/DoctorPeterOsborne/
*These statements have not been evaluated by the Food and Drug Administration. This video is not intended to diagnose, treat, cure or prevent any disease. It is strictly intended for educational purposes only. Additionally, this information is not intended to replace the advice of your physician. Dr. Peter Osborne is one of the most sought after alternative and nutritional experts in the world. A Diplomate with the American Clinical Board of Nutrition, a graduate of Texas Chiropractic College, and a doctor of pastoral science, Dr. Osborne is one of the world's leading authorities on gluten, nutrition, and natural health. He is the founder GlutenFreeSociety.org, one of the world's largest informational sites on gluten sensitivity. In addition, he is the author of the best selling book, No Grain No Pain, published by Touchstone (Simon & Schuster). His work has been featured by PBS, Netflix, Amazon, Fox, and many other nationally recognized outlets. For more information, visit us at https://www.glutenfreesociety.org/ or call 281-903-7527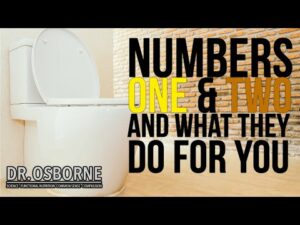 Think you might be gluten sensitive? Take the...