Gluten Free Recipes – https://www.glutenfreesociety.org/warrior-bread-cookbook/
Genetic Testing for Gluten Sensitivity – http://glutenfreesociety.org/GeneticSensitivity
Aright, I can hear you saying – "49 surprising facts about gluten! Come on Dr. Osborne. There is no way that all of this can be true! My doctor never talked about any of these things!"
Well he should have. Part of the reason this information is not main stream is because most doctors don't go this deep. Their training on gluten is limited to a small segment about celiac disease. It is not common in medical schools for nutrition or non celiac gluten sensitivity to be discussed in any great detail.
It is the scientific researchers and clinicians who help us understand the complexities behind this nutritional topic. And so I went to the research. I didn't want you to go another day without having this information, because frankly, it could save your life… it could also save the life of someone you love.
Supplements discussed in the video:
Gluten Shield – http://glutenfreesociety.org/GlutenShield
Ultra Digest – ​https://bit.ly/2MwMked
Ultra Acid – ​https://bit.ly/2nFBz0R
​Immune Shield – https://bit.ly/2mTYuVA
Ultra Immune IgG – https://www.glutenfreesociety.org/shop/supplements/immune-support/ultraimmune-igg-capsules/
To connect with Dr. Osborne visit:
Facebook: https://www.facebook.com/DoctorPeterOsborne/
*These statements have not been evaluated by the Food and Drug Administration. This video is not intended to diagnose, treat, cure or prevent any disease. It is strictly intended for educational purposes only. Additionally, this information is not intended to replace the advice of your physician. Dr. Osborne is not a medical doctor. He does not treat or diagnose disease. He offers nutritional support to people seeking an alternative from traditional medicine. Dr. Osborne is licensed with the Pastoral Medical Association.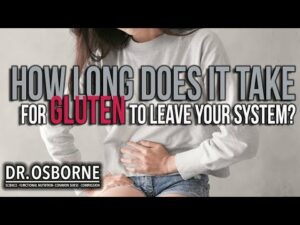 Gluten Shield - specially formulated for those seeking...