2 Simple Tips to Help Balance Your Hormones Naturally
Hormone Balancing Tip #1 – Ask you doctor to measure Sex Hormone Binding Globulin (SHBG). This protein can interfere with the natural functions of your hormones. A lack of exercise can create elevations in SHBG, and subsequently cause hormone problems.
Natural Hormone Balancing Tip #2 – Many people are placed on medicines that can disrupt the microbiome – specifically creating a Lactobacillus deficiency in the gut. This deficiency can contribute to hormone imbalance as well. So if you have a history of taking medicines that cause gut damage, consider using a probiotic supplement with high levels of good bacteria. My favorite supplement for this is Ultra Biotic Defense. You can learn more about this supplement here – https://bit.ly/2kqMkCu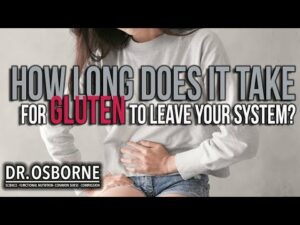 Gluten Shield - specially formulated for those seeking...