Access more than 20 hours of video tutorials, recipes, a live forum, expert interviews, and help going TRUE gluten free from Dr. Peter Osborne and the Gluten Free Society team. This service is completely free for the first 30 days. If you decide to stay on, you will be charged $12.99 per month. No hassle cancellation policy. We want you to be happy.
Are you confused and frustrated with all of the misinformation about gluten?
GlutenFreeSociety.org is the world's ultimate resource for those who are serious about improving their health with a TRUE Gluten Free diet. Within the Glutenology Health Matrix Membership you'll find a comprehensive and constantly updated collection of articles, video tutorials, podcasts, expert physician interviews, and more.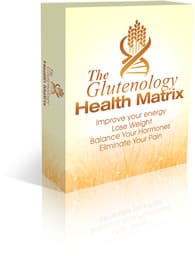 The Glutenology Health Matrix Membership Will Alleviate Your Confusion About Gluten Free Diets
Founder of Gluten Free Society, Dr. Peter Osborne, has helped thousands of patients regain their health. His unique and successful approaches to health restoration are the same core concepts taught in the Glutenology Health Matrix video tutorial archives. These tutorials will teach you step by step
How to go 100% TRUE Gluten Free
Why foods labeled gluten free can still make you sick
The biggest mistakes people make to wreck their health
How to find and prepare gluten free food that actually tastes good
How to deal with those difficult social situations
How to restore your health and feel better than you ever have…guaranteed!
Learn why just eating "gluten free" is not enough to restore health. Most people who are gluten intolerant don't get a diagnosis until they are 30 plus years of age. That is a long time for gluten to wreak havoc on the immune system. Gluten causes gastrointestinal damage, malabsorption, vitamin and mineral deficiencies, autoimmune disease, liver damage, hormone disruption, and more. Membership in the Glutenology Health Matrix will teach you how to restore balance back to your body so that it can heal. Once you sign up, you will have instant access to…
An interactive forum allowing you to communicate with others dealing with the gluten free lifestyle (no nasty behavior tolerated – our forum is moderated by our expert contributors & physicians)
Our searchable resource library of medically oriented articles on gluten sensitivity
Special physician and expert interviews on gluten intolerance and other health oriented topics
Access to our extensive video tutorial library on going TRUE Gluten Free
Special discounts on genetic testing for gluten sensitivity
An ongoing blog posting up to date information on gluten
Gluten Free TV – featuring a test kitchen and independent product testing for cross contamination.
Healthy food source links and investigations into foods labeled gluten free
Shared success stories of those going gluten free
An online social community with your interests in mind.
An ongoing recipe database with True Gluten Free foods and more…
For a limited time, Gluten Free Society is offering a one time registration fee of $69 with a monthly subscription fee of $12.99. This price is for charter members only. As a special bonus, for joining, we will send you a special podcast report on drug induced nutritional deficiencies.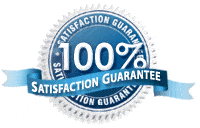 Our 100% satisfaction 60 day GUARANTEE – If after following the program for 60 days you are not satisfied, we will cancel your membership and refund your registration fee – NO QUESTIONS ASKED.
TO BECOME A MEMBER
Joining now will give you immediate access to all the resources in the Health Matrix member's only section. To become a member, click the "add to cart" button above.